Utilizing Voice Biomarkers and AI Algorithms to Detect Respiratory Viruses…
The Real Time Voice Analyzer
is the Most Advanced COVID Screening Tool Available
Fast, Accurate, and Non-Invasive early detection of COVID-19 and its latest variants.  Protect yourself and those you love with early detection of respiratory viruses, including the latest COVID variants. Experience the groundbreaking technology of the Real Time Voice Analyzer it is:
Advanced AI Screening App
The Real Time Voice Analyzer (RTVA) is an advanced AI screening app that utilizes voice biomarkers and AI algorithms to detect airborne respiratory viruses, including COVID-19 and its variants and even some strains of influenza and the common cold.
The RTVA is powered by two patent-pending technologies that quickly and accurately identify viruses by the sound of your voice, like a doctor using a stethoscope to detect irregularities in vital organs…
Dr. Rita Singh, Ph.D., is an internationally acclaimed expert in the field of voice analysis research, transforming the landscape of respiratory illness detection for over 25 years. As a distinguished professor at Carnegie Mellon University, Dr. Singh's groundbreaking research has been verified by studies at Yale University School of Medicine and M.I.T. Her innovative patent pending technology has been rigorously tested in medical clinics around the world including India and the Philippines. 
The Real Time Voice Analyzer data host is a trusted patented platform  that hosts over 500 high-security projects worldwide.
Dr. Singh's resume is a testament to her passion for making a positive impact on global health. Her expertise has earned her an invitation to speak at the prestigious 2019 Global Security Forum, where she shared her invaluable insights on technology security.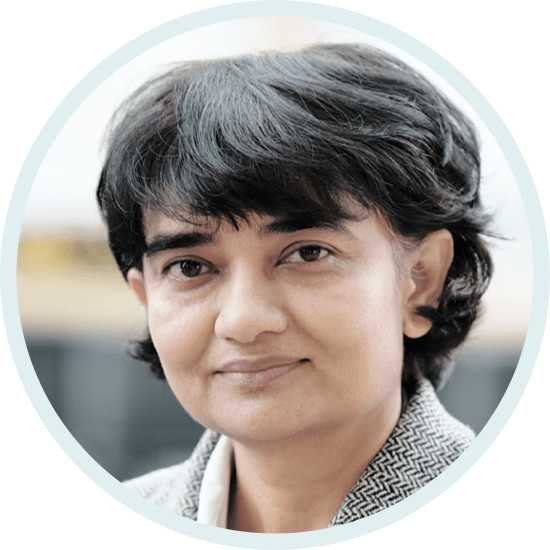 Real Time Voice Analyzer Features

Simple and Non-invasive
No more invasive swab poking or painful tests. Our groundbreaking voice analysis technology allows you to monitor your health without a single touch.

Faster Results
Time is precious when it comes to your health. Get peace of mind in just 5-10 minutes with our instant COVID screening that delivers fast and reliable results.

100% Private
We value your privacy. Your health data remains secure, and only you have access to your screening results. 100% HIPAA Compliant, no more concerns about personal data breaches.

Ultimate Accuracy
Scientific results indicate that a "No Respiratory Illness Detected" screening result has a 99% negative predictive rate. That means there is a 99% certainty that you don't have covid.

Anywhere, Anytime
Convenience is key. Use our simple smartphone app to monitor your health wherever you are, whenever you need it.
Read what our satisfied users have to say about their experience with the Real Time Voice Analyzer.

It isn't often that things blow me away, but the REAL TIME Voice Analyzer floored me. A close friend recommended this to me and I thought he was pulling my leg… this truly works. I can't imagine ever using a nasal swab again. Great Job you guys

I am in my 80s and throughout the pandemic I was part of the Real Time Voice Analyzer Screening program. With it, I was able to keep Covid out of my home. As my friends and family around the country were infected, I was able to comfortably avoid exposure. I will continue to use, ONLY Real Time Voice Analyzer.

I would like to give a personal testimony for The Real Time Voice Analyzer. I have witnessed the progression of development since its inception… The application and use of Real Times AI voice analyzer will create a paradigm shift in the field of medicine worldwide. They are setting the Gold Standard in medical screening technology.